Arctic Fox Cubs of Hornstrandir Nature Reserve
June 12th, 2025 - June 18th, 2025
Spaces Left: 2 (Maximum 5 Photographers)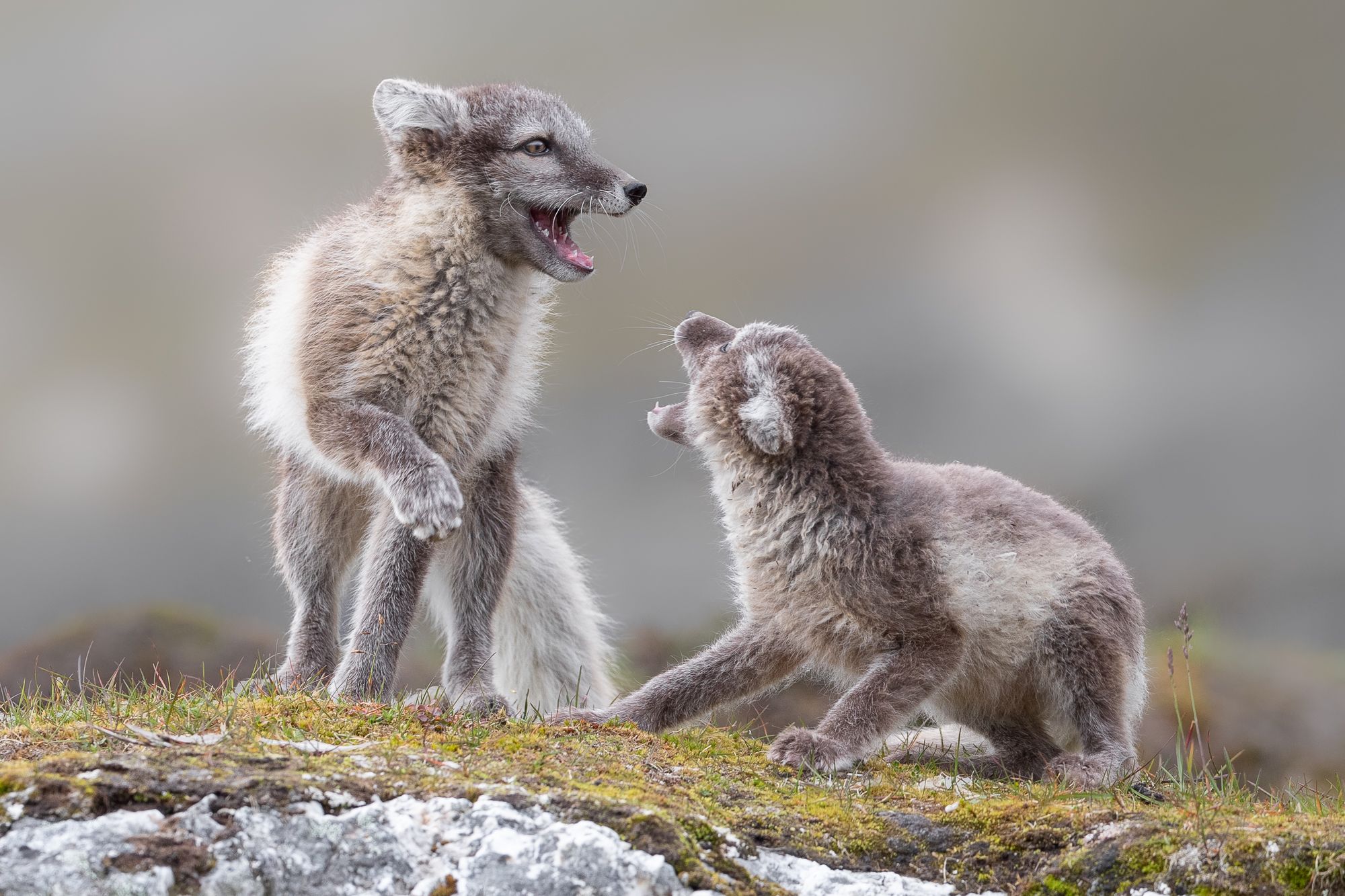 In June 2025, I am leading an exclusive wildlife workshop for just five photographers to the remote Hornstrandir Nature reserve in the far northwest of Iceland to live with and photograph wild Arctic Foxes and Arctic Fox cubs under the midnight sun.
This workshop has been timed to take advantage of both the summer solstice as well as the ideal time to photograph young Arctic Fox cubs as they are emerging from their dens.
Arctic Foxes are unfortunately hunted and shot across most of Iceland, making them extremely shy and difficult to find (and even more difficult to photograph). In the remote north-west, however, the Arctic Foxes are protected inside the Hornstrandir Nature Reserve and can be more easily approached and photographed.
This photography expedition will last for seven days (6 nights). We will be staying in a rustic but functional and clean small, remote cabin. During our stay in the cabin, we will have a dedicated staff member to clean and prepare breakfast, lunch, and dinner for us (all included). However, this expedition is all about photography and we will be putting in long hours in the field in order to ensure we give ourselves the best possible opportunities to photograph the Arctic Fox. We may take food and drink into the field to ensure we are positioned and ready to photograph when the foxes are active.
If you are excited by the idea of photographing Arctic foxes and their cubs in their natural environment with a small group of dedicated photographers, now is the time to register your place by using the Register Online link at the bottom of this page. Places are very limited, and once they are spoken for that's it.