White Horses of the Camargue in France
October 6th, 2025 - October 12th, 2025
Spaces Left: 4 (Maximum 6 Photographers)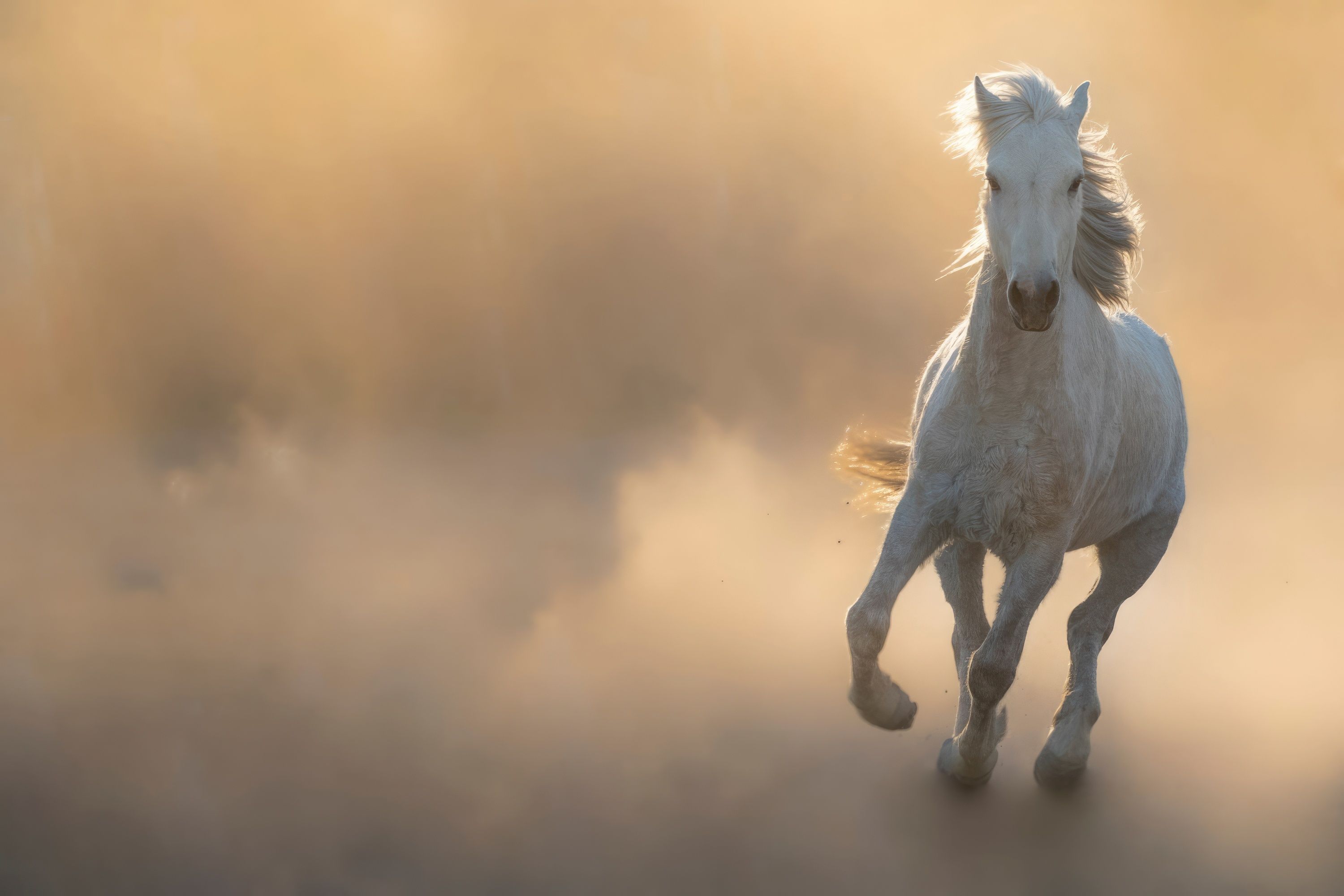 In October 2025, I am running a new workshop in southern France to photograph the stunningly beautiful White Horses of the Camargue. Famous for its beautiful white horses that roam the area, the Camargue is a haven for any equine lover. It offers opportunities to photograph the horses in a stunningly beautiful Mediterranean setting.
Camargue is located in Southern France, bordered by the Mediterranean Sea and the two arms of the Rhône delta: the Grand Rhône to the east and the Petit Rhône to the west. It is a gorgeous setting, ideal for photography of the white horses. For this workshop, we will stay in a fantastic hotel with pool and superb restaurant in the middle of the Camargue and close to the historic town of Saintes Maries de la Mer.
Importantly, the White Horses of the Camargue are not wild - they are domesticated horses trained and wrangled by skilled handlers. During this workshop, we will have two photography sessions per day of approximately two hours per session (a total of eight sessions); one in the morning at sunrise and one in the later afternoon for sunset. During each session, the handlers will set up the horses for fantastic opportunities to photograph them in a wonderful setting. The ranchers will provide us with an opportunity for white horses to gallop on a sandy beach or charging in shallow water. During the day, we'll discuss and analyze the photos taken and have extensive feedback sessions, and in the evening, we're off to the park again for another session to photograph these wild horses running together through the warm waters of the Mediterranean and through the lakes and marshes.
This workshop aims to hone and perfect your wildlife skills in a controlled environment and capture an outstanding portfolio of equine photographs. This workshop is for anyone looking to improve their wildlife photography skills in a controlled environment. Unlike most wildlife photography, this workshop provides repeat opportunities with the animals to perfect your technique. You will have outstanding opportunities to learn slow shutter speed techniques and produce powerful and evocative photographs.