Wolverines and Wolves of Northern Finland
October 1st - October 7th, 2019
Spaces Left: 2 (Maximum 5 Photographers)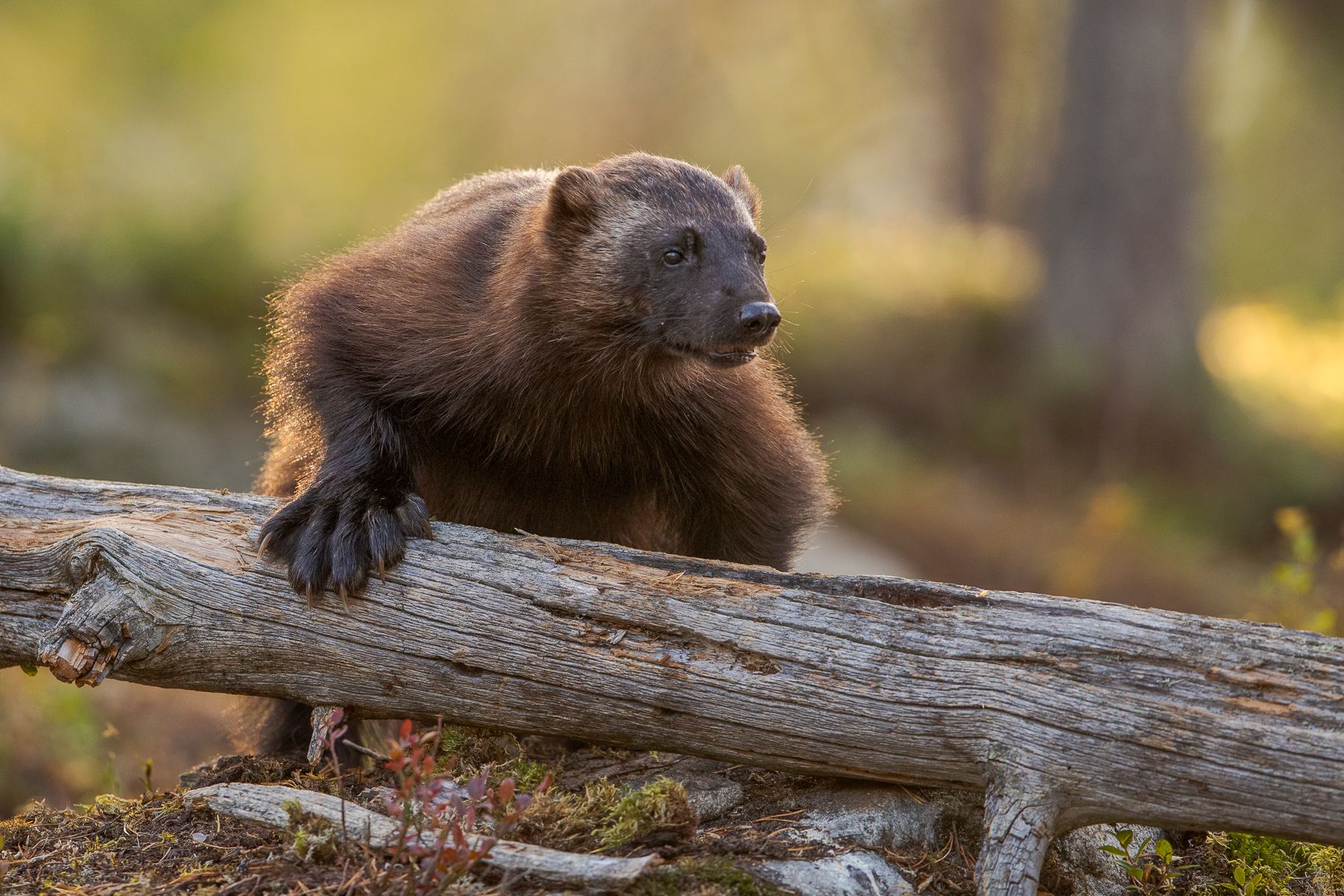 This brand new workshop is dedicated to photographing the magnificent Wolverines, Wolves and Bears of Northern Finland, in a fiery Autumn setting. After much research and on-site location testing I am very excited to offer you the opportunity to get up close and personal with these magnificent predators. On this workshop you will have EXCLUSIVE LAND ACCESS, which means it's only us and the wildlife, no other photographers or visitors permitted.
We will be photographing in mid Autumn conditions: We can expect everything from sunny days to cloud, fog or even heavy rain. This variety of weather, landscape and lighting conditions will provide you with the opportunity to create a diverse, creative and professional portfolio of these predators.
During this workshop we may also encounter and photograph Brown Bears, White- Tailed Eagles, Golden Eagles and other northern species that have been known to frequent this area. We will adapt to optimize photographic opportunities as they present themselves.
We will be photographing almost exclusively from hides as these animals are extremely shy and very elusive. Each hide is equipped with everything you need to spend hours (even overnight) out in the field. We will have a number of different hides from which to choose, with various viewing angles.
This exclusive workshop is for a strictly limited number of just 5 participants plus leader and is dedicated to photography of the Wolverine, Wolf and Bears of Finland.
If you are excited by the idea of travelling to the far north of Finland with a small group of dedicated photographers to photograph some of the least photographed species in Scandanavia now is the time to secure your place. Places are very limited and once they are spoken for that's it.