The Hidden Realm Fiordland New Zealand
June 19th, 2023 - June 30th, 2023
Spaces Left: 11 (Maximum 12 Photographers)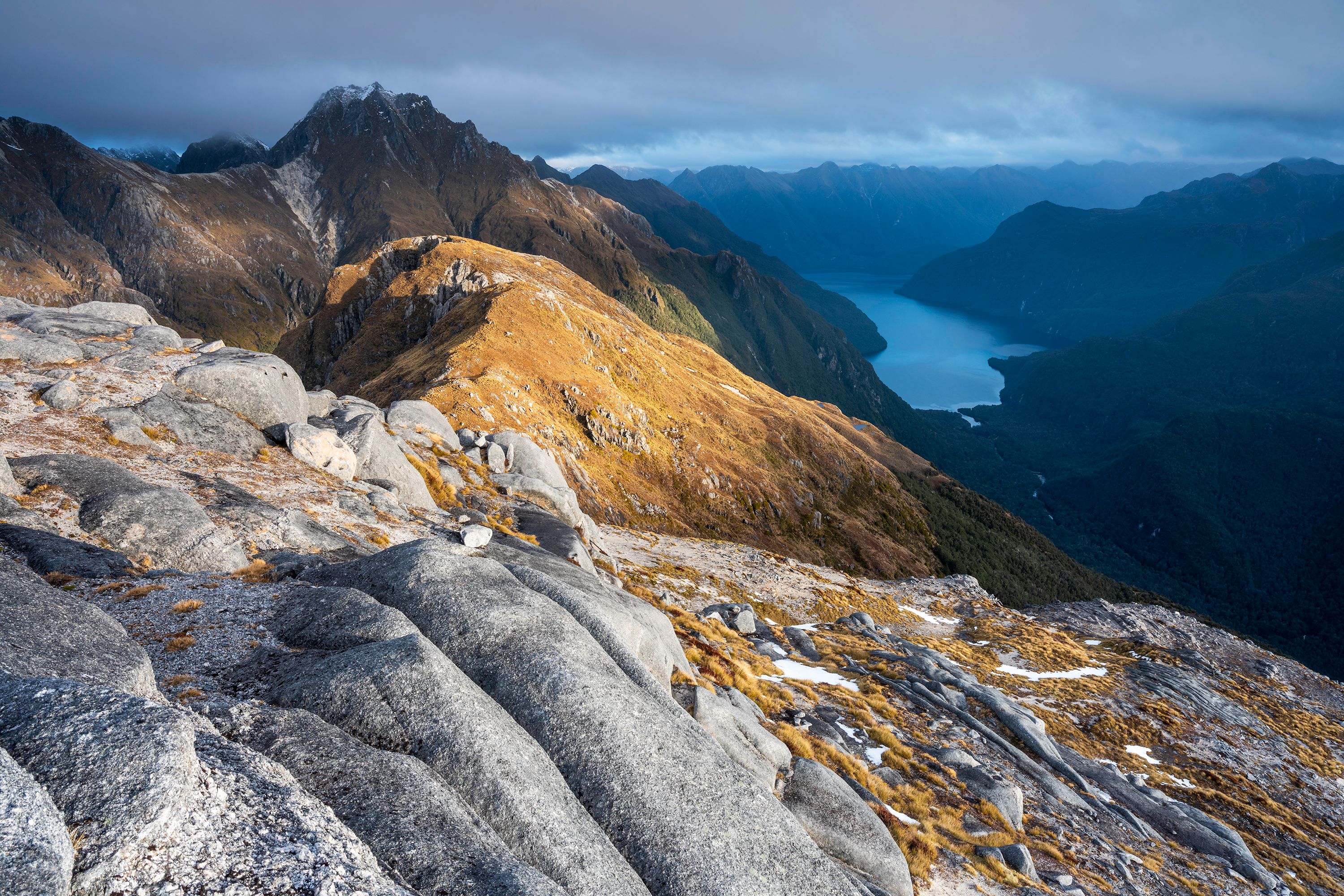 Experience unparalleled access to the untamed wilds of Fiordland as we explore this rarely-visited and even less rarely photographed region of New Zealand by private-charter expedition boat and helicopter.
Named Ata Whenua, meaning Shadowlands, by early Māori the name captures the mood and mysteriousness of the landscapes found here. Weather-scarred coastlines give way to a labyrinth of glacier-carved waterways which lead deep into the Fiordland interior, where unending ranks of precipitous mountains tower above the island-dotted waters. As well as the incredible scenery these waters are home to Bottlenose dolphins, seals, albatross, and other pelagic bird species.
This unique and exclusive photography expedition begins with a 7-day deep exploration of Fiordland's southern fiords, which are only accessible by sea. Each day's photography will be tailored to take advantage of the prevailing weather conditions, both from aboard our vessel and on our shore landings. The isolation of the fiords we sail through has been beneficial in ensuring their epic beauty remains virtually unexplored, unspoiled, and undisturbed. In these calm waters, where very few have visited, we will be capturing incredible images of what is considered the most unique and wild parts of mainland New Zealand.
Upon our return to land, we then set up base in Te Anau, the small lakeside town located on the fringe of the Fiordland National Park. During our 3-day stay here we will take two private helicopter flights high into the Fiordland mountains, spending time in hidden locations that offer spectacular opportunities to capture never-before-seen photographs. We will also make a day trip through to Milford Sound, stopping to shoot the impressive landscapes along the way.
This expedition is best suited to the adventurous photographer who is looking for unique and powerful photographs that capture the grandeur and beauty of New Zealand's best kept secrets.