Svalbard Spring Light Expedition
April 7th, 2023 - April 15th, 2023
Spaces Left: 2 (Maximum 12 Photographers)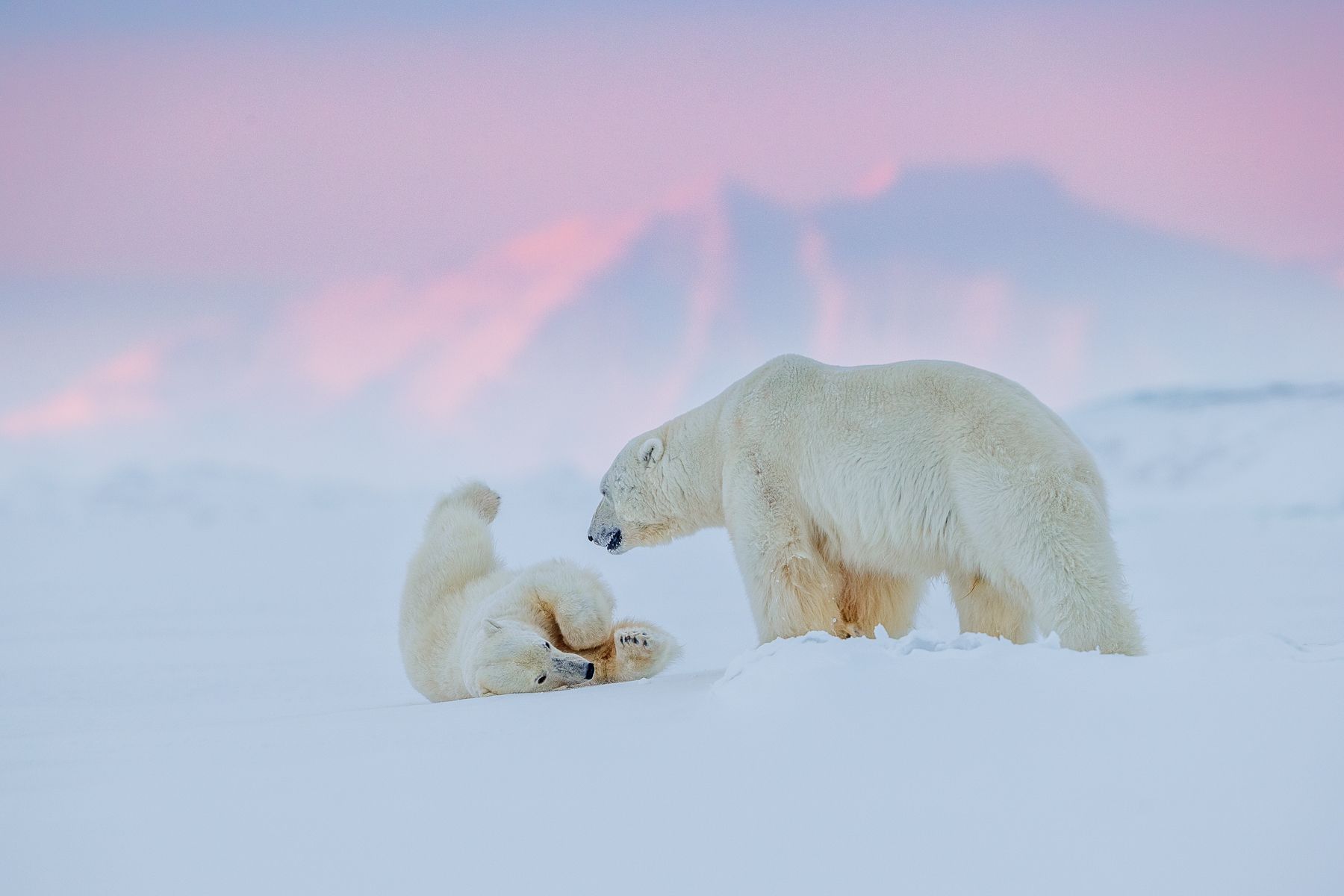 The Arctic in late Winter and early Spring is a place to inspire the imagination. It is a frozen white landscape bathed in golden light.
The main focus of this expedition will be Arctic Winter/Spring light, landscape and wildlife. In April the light conditions in Svalbard are magical. Usually Winter/Spring trips to Svalbard are limited to day trips on snow mobiles quite close to the town of Longyearbyen. With our expedition ship we will explore a much bigger area including the western and northern areas of Spitzbergen.
This expedition has been designed to provide the very best possible opportunities to experience and photograph Svalbard in glorious Spring light. We expect to meet wildlife such as Polar Bears, Walruses, Seals, Arctic Foxes and Reindeer. At this time of year the sea birds will also be returning to their breeding grounds.
This exclusive expedition is for a strictly limited number of just 12 participants plus leader and is dedicated to winter photography in Svalbard.
We will be using the ice hardened expedition ship M.S Freya that will enable us to skirt the edge of the pack ice searching for and photographing landscapes and wildlife. M.S Feya is widely regarded as the best ship in the Arctic for Photography. Our expedition ship is also equipped with sufficient zodiacs (2 x Zodiac MKV models) and crew for all photographers to be shooting simultaneously with plenty of room to spare for camera equipment - So bring what you need!
Meals will be held onboard the ship and shall consist of breakfast, lunch, afternoon tea/coffee and two course dinner (three course dinner the last evening). Coffee and tea will be available 24 hours a day. The mealtimes shall be held at regular times, but the catering crew has been informed that photography has priority on this expedition and flexibility is necessary. If you have special dietary requirement you will be accommodated – please just be sure to let us know when you make your booking.
If you are excited by the idea of traveling to Svalbard in Spring with a small group of dedicated photographers now is the time to secure your place. Places are very limited and once they are spoken for that's it.