Polar Bears and Ice Landscapes of Eastern Greenland
March 11th, 2025 - March 21st, 2025
Spaces Left: SOLD OUT! (Maximum 4 Photographers)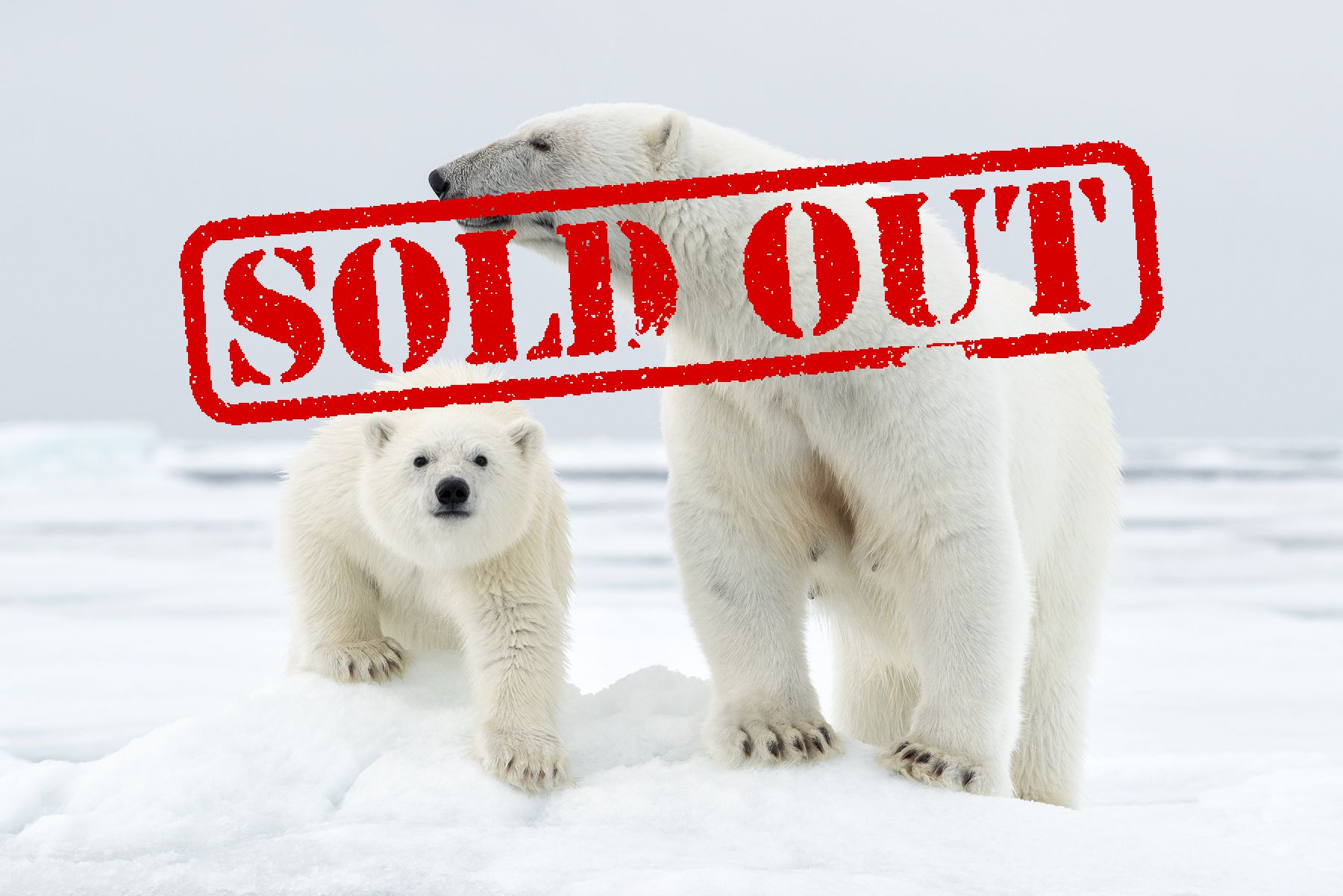 Against a Tapestry of Frozen Seas and Ice Clad Mountains we journey deep into one of last vestiges of Arctic Wilderness, the home of the Inuit.
During this expedition, we will travel by traditional dog sled across the vast frozen fjords of Scoresby Sund, the world's most extensive fjord system, and over ice-clad mountains and thru snowy alpine passes in Jameson Land. Here the landscape is heavily glaciated, and we will also encounter icebergs trapped in the frozen sea; these fortresses of ice tower above us as we pass by. All the time, we are keeping a watchful eye out for Musk Ox herds and Polar Bears as our expedition follows the traditional hunting route taken by Inuits and their dog teams since early Eskimo inhabitants. The scale of the landscape here in this pristine environment is overpowering, which is also home to Arctic Fox, Arctic Hare, Gyrfalcon, Snow Bunting, Ptarmigan, and Ringed Seals, a delicacy of the Polar Bear when out hunting. During March, we will have an excellent chance to experience Aurora Borealis illuminating the nighttime skies above us as we camp on the ice with sled dogs surrounding our encampment. In addition to our nights under canvas, we will take every opportunity to enjoy an evening at one of the huts established by hunters alongside the shores of Jameson Land, where we'll enjoy a night of cooking and storytelling.
Our Inuit guides are all local "Mushers" from the Inuit town of Ittoqqortoormiit. They have a wealth of knowledge about the area and how not to "Just Survive" in this frozen landscape but to "Enjoy It." We will learn from them the art of "Life on the Ice" and gain an insight into their myths and, of course, their Siberian heritage.