Mystical Faroe Islands
August 8th - August 16th, 2019
Spaces Left: SOLD OUT! (Maximum 6 Photographers)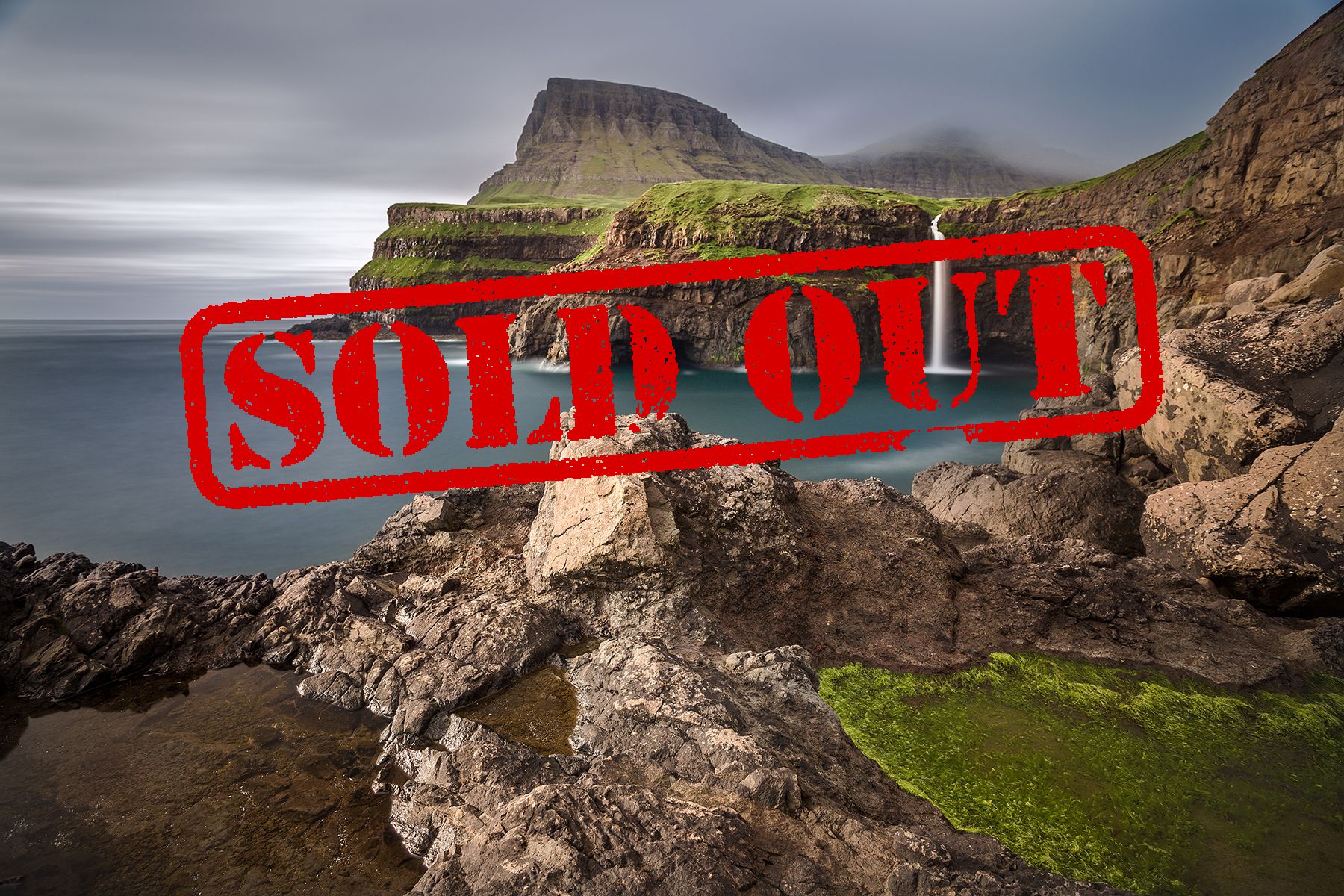 The Faroe Islands are comprised of eighteen small rugged and rocky islands located in the middle of the Atlantic Ocean, approximately halfway between Scotland and Iceland. The island's position is unique and is the frame for breathtaking views; beautiful mountains, majestic fjords, dramatic sea cliffs; all in all a photographers paradise. The islands have a rich bird life, Including the largest colony of storm petrels in the world and over 305 bird species including Razor Bills and Atlantic Puffins.
Having no indigenous people, the islands were most likely first visited by Irish Monks in 400-600AD followed by the arrival of the Vikings in 900AD. Recent unearthing of Celtic Crosses gives credibility to the theory that Irish Monks were the first to set foot on the islands. Today, the islands are self governing under the territory of Denmark, with a population close to 50,000 people and some 80,000 sheep.
Variations in altitude, ocean currents, topography and wind mean the climate differs greatly, even though distances between locations are small. This makes for unpredictable and highly changeable weather. It is not uncommon for one location to experience rain, the next snow, and a third location sun. You can literally experience all four seasons in one day. Average summer temperature is approximately 11º Celsius , and the air is always crisp and clean no matter when you visit. Along with ever changing weather and spectacular light conditions.
This workshop is for dedicated landscape photographers who are willing to work for their images. A small group of participants (maximum of 6 plus leaders) guarantees a more personal and intimate experience than bigger tours can provide.