Hokkaido Winter Landscape
February 25th - March 6th, 2021
Spaces Left: 5 (Maximum 5 Photographers)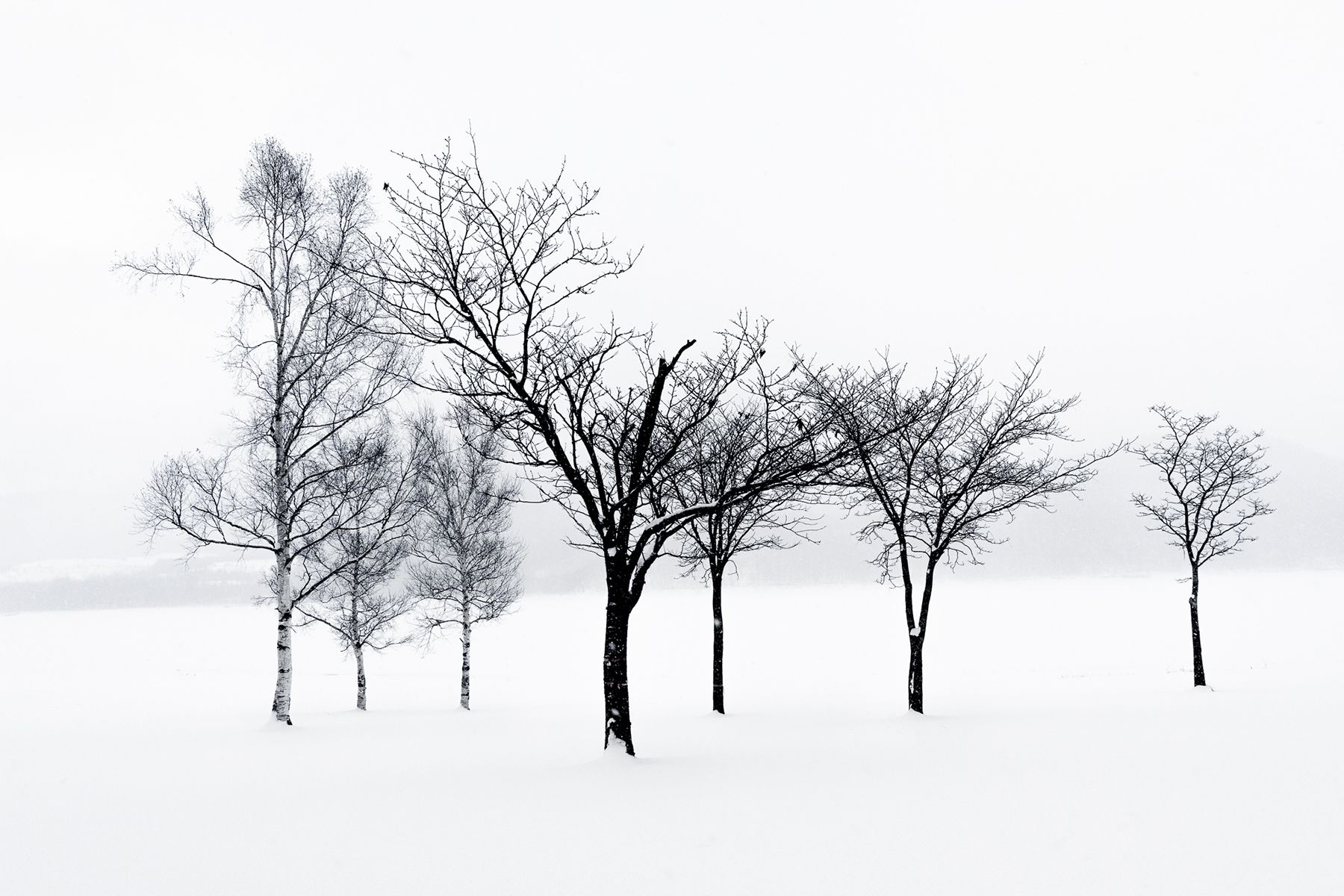 I am excited to offer this brand new Winter Workshop to the Island of Hokkaido in Japan in late February 2021. Hokkaido has long been on my list of destinations to offer a workshop and now after some extensive scouting with my friend and co- leader for this workshop, Martyn Lucas, we are excited to open this up for bookings. A different take on the usual sort of offering available in Japan, this workshop is designed with contemplative slow paced landscape photography in mind. We will not visit the tourist saturated snow monkey park or stand shoulder-to-shoulder with hundreds of others trying to photograph eagles. Instead it is our intention to immerse ourselves into the subtle monochromatic and quiet landscape of Hokkaido in Winter – A Visual Haiku. We will have an opportunity to photograph Snow Cranes in a secluded location.
We will be photographing in various winter conditions: It is not uncommon to be out in both heavy and light snow, cloudy, foggy or sunny days. This variety of weather, landscape and lighting conditions, in addition to our local guides in depth knowledge of the area, will provide you with the opportunity to create a diverse, creative and professional portfolio of Hokkaido's winter landscape. Mother nature will dictate the weather including the amount of snow.
This exclusive workshop is for a strictly limited number of just 5 participants plus leaders and is dedicated to winter photography of the Hokkaido landscape.