Hokkaido in Winter - A Visual Haiku
December 11th - December 20th, 2019
Spaces Left: 8 (Maximum 8 Photographers)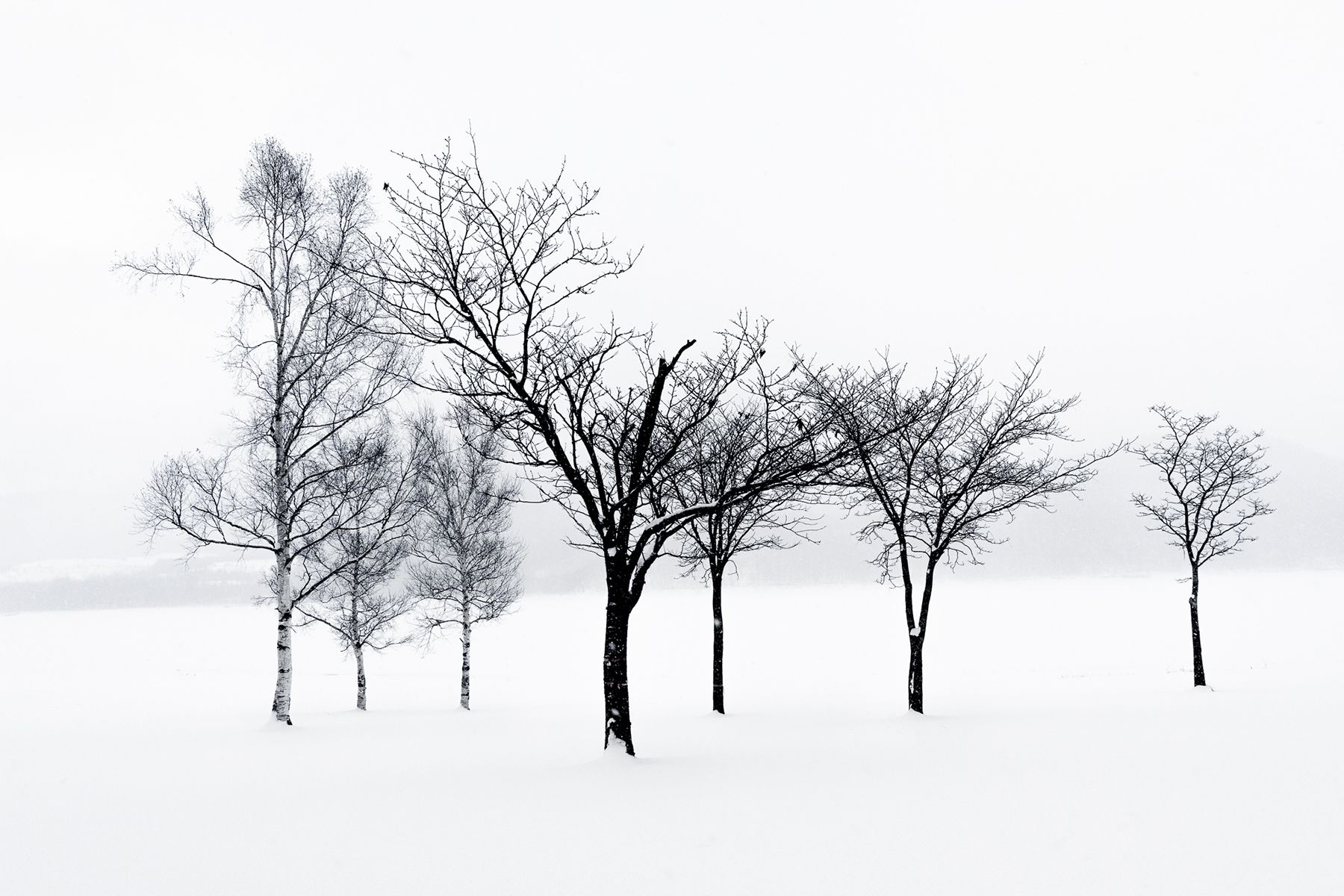 In December 2019 I will lead a brand new workshop to the seductive island of Hokkaido off the coast of Japan with friend and co-photography leader Martyn Lucas. We will be exploring areas that provide us fantastic landscape opportunities in a snow covered setting.
On this adventure you will experience snowy landscapes, simplicity of trees, lines of fence posts and restless seas pointing to infinity, also lakes of stillness, expansive terrain and poetic, Zen like minimalist scenes.
Such moments in time we will capture from unique view points whilst immersing ourselves in Japanese Shinto and Buddhist culture and enjoying the tastes of authentic local cuisine.
We will have the pleasure and company of Hokkaido's most knowledgeable and adventurous guide who will provide landscape encounters we could never be aware of on our own. Absence of colour, majestic trees, wild settings and a reduction in colour encouraging our landscape focus - a minimalist point of view.
Together, we will be surrounded by water, mountains, trees and landscapes transformed by snow and ice and we will interact and concentrate on capturing the beauty and starkness which is Hokkaido.
While in Kamifurano we will plan to visit the Goto Sumio Museum of Art - exhibiting some 130 landscape paintings by this iconic painter who has become a national treasure of Japan. A painter who freely comes and goes between the worlds of realism and spirituality. Similarly, while in Yoichi we will enjoy a tasting of Nikka Malt Whiskey at Japan's oldest distillery where we will most likely enjoy lunch too.
The main activity of this workshop is landscape photography. However, can always take advantage of any wildlife we may encounter during our workshop. A private local guide will accompany us and share their knowledge of the area and wildlife we may encounter during the workshop. This exclusive opportunity to photograph the seductive visual treats of Hokkaido in Winter is for a strictly limited number of just 8 photographers plus leader and guide. Places are strictly limited and once spoken for thats it.