Finlands Frozen North in Winter
February 10th - February 19th, 2021
Spaces Left: 6 (Maximum 6 People)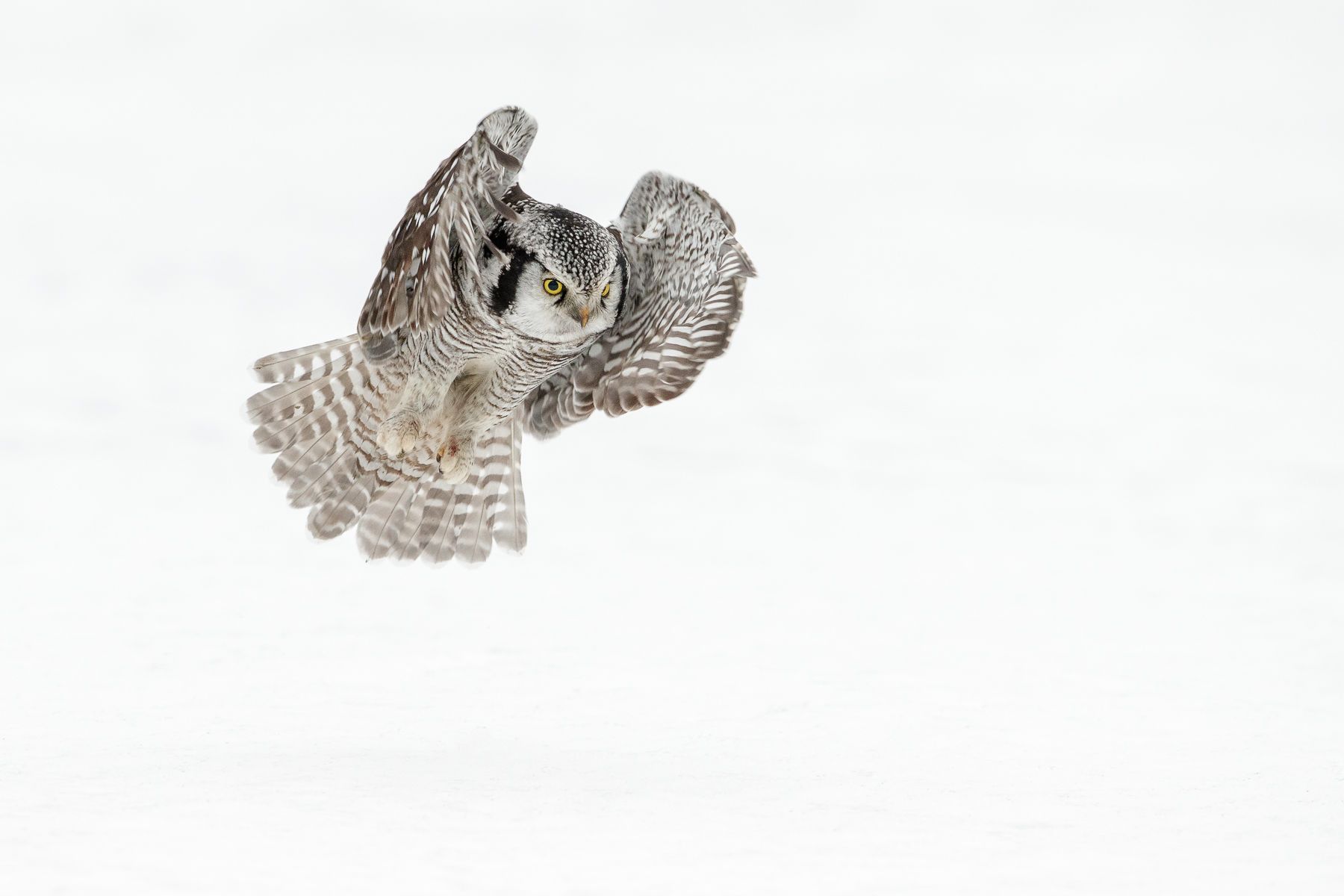 Our workshop is based in the small town and municipality of Kajaani and Kuusamo; in the far north of Finland. We will begin our workshop in Kajanni in the north of Finland where we will be working from private hides in an effort to photograph Wolves, Wolverine and Golden eagles. Kuusamo is located in the Northern Ostrobothnia region. The municipality has a population of 15,673 and covers an area of 4,977.13 square kilometers.
During our time in Kuusamo we will be based in a scientific research station which is basic, but comfortable and clean. Located a short drive from the majority of our primary shooting locations we will have access to areas that will provide us fantastic wildlife and landscape opportunities. If we are lucky and blessed with clear skies, we will be able to witness the Aurora Beorealis and the magic of the Northern Lights as they flicker across the night skies. Besides the incredible wealth of photographic locations in the vicinity of our accommodation, we will also use local hides to photograph wildlife in both Kajaani and Kuusamo.
During February, the days are short with sunrise at approximately 8:30am and sunset around 4:00pm. Given our northern location, the sun will be low in the sky providing soft, magnificent light conditions, for all day photography.
From the moment the workshop begins in Kajanni, until it ends 10 days later, all costs are included - transportation, food, drinks (excluding alcoholic beverages), and accommodation based on shared rooms (single rooms only when available). If you have special dietary requirements you will be accommodated - please be sure to advise when booking. Packed lunches will be taken in the field and we suggest you bring a thermos flask for soup, coffee or tea.
The main activity of this workshop is wildlife photography. However, you will also be able to take advantage of the spectacular winter landscape. A dedicated local guide will accompany us and share their knowledge of the area and wildlife we may encounter during the workshop. This exclusive opportunity to photograph the wildlife and landscapes of northern Finland in Winter is for a strictly limited number of just 6 photographers plus leader and guide.
If you are excited by the idea of traveling to northern Finland in Winter with a small group of dedicated photographers now is the time to secure your place. Places are extremely limited and once they are spoken for that's it.